Goldman Sachs Acknowledges Bitcoin's Potential
Analysts say it is impractical as a currency but makes sense as a payment system.
Goldman Sachs (NYSE:GS) has called Bitcoin an impractical currency but underscored the potential promise of its underlying ledger technology in a new report released Tuesday.



The in-depth report titled "All About Bitcoin" covers the usual ground, stating outright that Bitcoin will likely not replace key monetary currencies like the dollar, pound, or yen. Goldman economists Dominic Wilson and Jose Ursua doubt Bitcoin's success as a currency, noting that a successful currency is both a widely accepted medium of exchange and a stable store of value. These are two things Bitcoin is not -- Bitcoin is still not accepted by major retailers such as

Amazon (NASDAQ:AMZN) and Wal-Mart (NYSE:WMT), and Goldman calculated Bitcoin volatility at 108%. Wilson and Ursua continue down the laundry list, crossing off additional qualities shared by most fiat currencies: regulatory protection, recognition as legal tender, issuance by a central bank. Once again, Bitcoin strikes out.



(Bitcoin regulation, however, is a quickly evolving space: On Tuesday, New York Department of Financial Services Supervisor Ben Lawsky

began accepting applications for "BitLicenses," which would allow businesses in New York State to operate virtual currency exchanges.)



"Bitcoin would not be a good substitute [for fiat currency] because we actually do not want the government to control the money supply," University of Chicago law professor Eric Posner says in the report.



Jeff Curie, who heads Goldman Sachs' commodities research, thinks Bitcoin should be classified as a commodity. Curie isn't the only one who feels this way. In January, Bitcoin failed Finland's currency standards before the Nordic country chose to go with the commodity label instead. Japan officially classified Bitcoin as a commodity last week. Like a commodity, Bitcoin has a known supply (only 21 million Bitcoin can be mined in total) and it is fungible (one Bitcoin is no different from another.)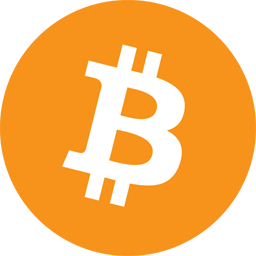 Bitcoin's security issues were addressed in the report by security expert Dmitry Dain, who highlighted the recent theft of 850,000 Bitcoins from the now-bankrupt exchange Mt. Gox as an example of the system's vulnerabilities. While improving security could prevent occurrences like the Mt. Gox theft, Goldman Sachs' IT services equity analyst Roman Leal shared his concern that improving security will add more expenses. Additionally, maintaining Bitcoin's underlying block-chain technology -- which has grown 50% in size over the past six months -- could become increasingly expensive and demanding.





If It Can't Cut It as a Currency, Then What?





Wilson and Ursua believe it's the application of Bitcoin's block chain to facilitate a payments technology that holds the most potential. This has been a view shared within the Bitcoin community for quite some time. Here's Bitcoin evangelist Andreas

Antonopoulos in a 2013 interview with PaymentsSource.com:



The legacy payment infrastructure has simply not evolved with the times. It is still very difficult and costly to send money between individuals domestically and even more so internationally. Cryptocurrencies remove the friction in the payment system and introduce Internet speeds to payments. The sentiment towards legacy payments is that they are slow and cumbersome, representative of a bygone era.




Wilson and Ursua note there are obstacles to Bitcoin becoming a major payment system, including the absence of derivatives markets, which makes it "harder to manage and hedge the risk of Bitcoin's value." But they argue that it's not hard to imagine these types of markets being developed.



Leal believes that existing payment providers will be forced to adapt to Bitcoin payments in order to remain competitive. Among the industries that could benefit from the implementation of Bitcoin, remittance payments could see the largest savings, Leal predicts. Using 2013 volumes, Leal calculated that $200 million could be saved in remittances, retail, and e-commerce combined.

Goldman Sachs isn't the first big Wall Street bank to issue guidance on Bitcoin. Bank of America (NYSE:BAC), J.P. Morgan (NYSE:JPM), Citigroup (NYSE:C), and Wells Fargo (NYSE:WFC) have all previously released reports.

Twitter: @brokawbrokaw
Next >
View As One Page
No positions in stocks mentioned.
The information on this website solely reflects the analysis of or opinion about the performance of securities and financial markets by the writers whose articles appear on the site. The views expressed by the writers are not necessarily the views of Minyanville Media, Inc. or members of its management. Nothing contained on the website is intended to constitute a recommendation or advice addressed to an individual investor or category of investors to purchase, sell or hold any security, or to take any action with respect to the prospective movement of the securities markets or to solicit the purchase or sale of any security. Any investment decisions must be made by the reader either individually or in consultation with his or her investment professional. Minyanville writers and staff may trade or hold positions in securities that are discussed in articles appearing on the website. Writers of articles are required to disclose whether they have a position in any stock or fund discussed in an article, but are not permitted to disclose the size or direction of the position. Nothing on this website is intended to solicit business of any kind for a writer's business or fund. Minyanville management and staff as well as contributing writers will not respond to emails or other communications requesting investment advice.
Get The Minyanville
Daily Recap Newsletter
Stay current on financial news,
entertainment, education and
smart market commentary.