Five Things You Need to Know: MBIA Slices Dividend... As Expected; Balance Sheet Recession vs. Consumer Recession; Family Dollar Now Family Quarter... Literally; And Now, for Once, Something Possibly Bullish; The Rush to Disassociate Begins!
What you need to know (and what it means)!
Kevin Depew's daily Five Things You Need to Know to stay ahead of the pack on Wall Street:
1. MBIA Slices Dividend... As Expected
In the most expected "surprise" move ever, MBIA Inc. (MBI), the world's largest bond issuer, cut its dividend and said it will try to sell $1 billion in debt in an effort to hold onto its crucial AAA credit rating.
MBIA cut its quarterly dividend to 13 cents per share from 34 cents, a move that should save $80 million a year.
The dividend cut is part of a necessary move to strengthen the company's capital on the heels of a fourth quarter $737 million loss related to securities it insured that are comprised of prime residential home equity loans and lines of credit.
Yes, prime.
A failure to raise the capital would almost certainly result in a downgrade of the company's AAA credit rating, and it is this credit rating that makes the company's bond insurance business a "business' in the first place.
Meanwhile, Fitch Ratings said it expects to affirm MBIA's "triple-A" insurer financial strength rating with a "stable" outlook, if the company sells the $1 billion of debt.
This after threatening a downgrade last month.
None of this is really unexpected.
In fact, this is simply the second step in the potential (inevitable?) scenario Minyanville Professor Mike Shedlock outlined more than a month ago.
The first step occurred on Dec. 10 when Warburg Pincus agreed to commit $1 billion in capital to the company.

2. Balance Sheet Recession vs. Consumer Recession
Yesterday we took a look at the divergence between M1 and M2 measures of money supply. On the Minyanville Exchange, Minyan Scott noted:
"What you describe is EXACTLY what occurred in Japan. Rates were cut and monetary printing was extreme but result was hoarding and paying down of debt as credit contracted for nearly 5 consecutive years and housing prices declined for 18."
Yes, but one thing I would note is that Japan's bout with deflation was triggered by a "balance sheet recession," not a consumer recession.

When writing about deflation in the U.S., I am most often talking about a secular shift in consumer behavior that turns net spenders into net savers (a decrease in time preferences) and forces (by necessity given high levels of consumer debt) a cutback and outright decline in consumption. That's why Number Five yesterday is, in my view, important.

Japan, long known as a country of savers, saw virtually unchanged consumption levels between 1990 and the present. Consumption remained flat.

That means Japan, with a high savings rate, enjoyed a nice cushion throughout the entire course of that country's bout with deflation.

We have no such cushion.

Thinking about our issues in terms of Japan's balance sheet recession, what would make for a perfect economic storm? Perhaps a combined consumer recession and balance sheet recession.


3. Family Dollar Now Family Quarter... Literally
I checked out the Family Dollar (FDO) call yesterday just to get a sense of what the company is seeing with customers, and because the stock is down about 20% year-to-date. What's
going on? Is this just more of the consumer-led recession re-pricing or something company-specific?

According to FDO's customer research, their customers spent approximately 70% of their income last year on housing, food and energy. That's slightly higher than the national average, based on the BLS consumer survey reports. "Today these expenditures are most likely an even greater percentage of their wallet, resulting in our customers being severely strapped for cash, especially towards the end of the month," CEO Howard Levine said.

The company says it saw this focus in its sales mix during the quarter. Sales of basic consumables like food and household chemicals performed as expected while sales of more discretionary categories such as apparel, home and seasonal were softer than planned. And the result was, as we now know, lower than planned top line growth.

The company won't officially report final December sales until Thursday, but said it expects comps probably declined about 1%.

The net result is that FDO is doing what companies do when facing a "more challenging environment." It is focused on cutting costs.

But there are other areas the company is working on, it said, most notably in shifting its strategy to focus on selling more consumables, devoting additional square footage to food, and by the end of the year FDO said it should be set up to accept food stamps in 30% of its stores.

Sweet! The company is handling a consumer-led recession by basically becoming a grocery store that carters to a low income demographic. FDO is actually one of the lucky retailers, and at some point could be a buy thanks to its cost cutting and merchandising flexibility. If only all retailers could do that.


4. And Now, for Once, Something Possibly Bullish
What would it take to replace a mountain of debt and pent up consumer balance sheet repair with something positive? How about a major breakthrough in synthetic biology that makes it possible to reprogram existing organisms to produce biofuels or absorb harmful atmospheric pollutants?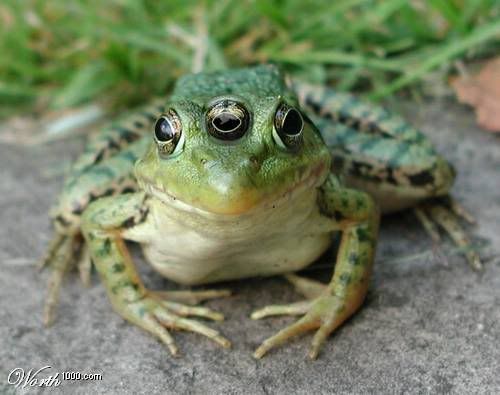 An interesting article on Bloomberg this morning looks at how synthetic biology may one day make it possible to essentially re-engineer microbes, customizing them with artificial genes enabling them to turn sunlight into fuel, clean up industrial waste or monitor patients for the first signs of disease.
It sounds like science fiction, and there are many unknowns in terms of ethics and safety, but today scientists are forming bioenergy companies with money from some of the same venture investors who once backed computer and Internet startups. It's an interesting read, and something to think about.


5. The Rush to Disassociate Begins!
The "rush to disassociate" is a phrase we believe might have been coined by Elias Canetti in his book, "Crowds and Power." Canetti's book is a fascinating anthropological meditation on crowds, how they affect our daily lives, and how we are mostly powerless to escape their pull.
A key attribute of crowd behavior is the inevitable rush to disassociate from it; ironically, itself the trigger for yet another herding impulse. Once certain crowds peak, their ultimate disruption is fueled by a rush to disassociate from the original crowd. Yesterday we looked at the psychological underpinnings of what we expect to be a growing wave of anti-consumer sentiment building in 2008. Today we can shift that view directly toward housing where the "rush to disassociate" is in full swing.
Newsweek reporter Daniel McGinn's recently published book, "House Lust: America's Obsession With Our Homes," promises "a funny, and sometimes disturbing portrait of the behaviors that drove the greatest real estate boom in history-and its eventual bust."
In an excerpt from the book, McGinn writes, "To my ear, "real estate lust" sounds too economic, too transaction-oriented. It's too focused on profits-and-losses, and doesn't capture all the complicated, non-financial emotions that come into play when we think about our homes. Most of us aren't in love with the game of real estate-we're obsessed with the trophy at the end. So I prefer a simpler coinage: House Lust."
Interestingly, I believe it is the word "economic" that sounds "too economic." In reality, true economics is deeply rooted in "complicated, non-financial emotions that come into play" with nearly all transactions. We only pretend these decisions are uncomplicated and "non-financial" when writing about economics in textbooks.
And so the rush to disassociate from the herding behavior, the crowd, that led to "house lust" has now begun.
< Previous
Next >
View As One Page
No positions in stocks mentioned.
The information on this website solely reflects the analysis of or opinion about the performance of securities and financial markets by the writers whose articles appear on the site. The views expressed by the writers are not necessarily the views of Minyanville Media, Inc. or members of its management. Nothing contained on the website is intended to constitute a recommendation or advice addressed to an individual investor or category of investors to purchase, sell or hold any security, or to take any action with respect to the prospective movement of the securities markets or to solicit the purchase or sale of any security. Any investment decisions must be made by the reader either individually or in consultation with his or her investment professional. Minyanville writers and staff may trade or hold positions in securities that are discussed in articles appearing on the website. Writers of articles are required to disclose whether they have a position in any stock or fund discussed in an article, but are not permitted to disclose the size or direction of the position. Nothing on this website is intended to solicit business of any kind for a writer's business or fund. Minyanville management and staff as well as contributing writers will not respond to emails or other communications requesting investment advice.

Copyright 2011 Minyanville Media, Inc. All Rights Reserved.
Get The Minyanville
Daily Recap Newsletter
Stay current on financial news,
entertainment, education and
smart market commentary.