Five Things You Need to Know: She's Breaking Up, Costco Offers New and Improved Deflation in Bulk, We Are Rich, But Work is Killing Us, Cutting Back
What you need to know (and what it means)!
Minyanville's Five Things You Need to Know to stay ahead of the pack on Wall Street:
1. She's Breaking Up! She's Breaking Up!
This morning's Wall Street Journal Long & Short column by Jesse Eisinger looks at cracks showing up in the subprime mortgage market.
Last week, H&R Block (HRB), told Wall Street that its Option One Mortgage unit, which focuses on the subprime market, would have to set aside about $60 million, or 19 cents a share, because borrowers were falling behind on their payments, according to the column.
Meanwhile, Eisinger says, customers of Countrywide Financial (CFC) are paying loans off more slowly, as are those at subprime companies Impac Mortgage (IMH) and Accredited Home Lenders (LEND).
Yesterday, First Horizon National (FHN), with only 5% of their total loans out to subprime customers, said mortgage volume is falling so dramatically that it will miss earnings estimates for the current quarter.
Washington Mutual (WM), which Minyanville Professor John Succo dissected yesterday, confessed in an SEC filing to improperly measuring some of its customers' debt-to-income ratios throughout 2004 and much of 2005.
The disclosure raises deep concerns about Option ARMs, which are not available to subprime customers. If Option ARMs customers see credit problems it could signal an expansion in credit problems far beyond the subprime market.

"Subprime Mortgage lenders. A segment barely alive. Gentlemen, we can rebuild them. We have the technology. We have the capability to build the worlds' first bionic interest-only ARM. Subprime borrowers will buy that ARM. More indebted than they ever were before. In debt, deeper, faster."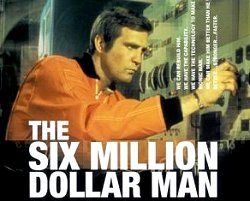 "How do I qualify for this so-called bionic ARM?"


"Well, tell me Steve. What's your net worth?"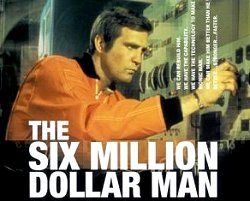 "Six million dollars, and, uh, looks like about 87 cents. How soon before I know if I qualify?"


"You just did, my friend. You just did."


2. Costco: New and Improved Deflation, In Bulk!
Costco Wholesale (COST), the largest U.S. warehouse club retailer, lowered its annual profit forecast, according to Thomson Financial.
Costco said this morning that profit for its fiscal fourth quarter would come in below Wall Street's expectations, citing thinner-than-expected profit margins, higher gasoline prices and cash-strapped customers, among other things.
"The principal factor leading to our revised fourth-quarter earnings outlook is lower-than-planned gross margins," Chief Financial Officer Richard Galanti said in the company's release.
Costco gets about 81% of its annual revenue from its 358 U.S. warehouses. The company has 129 overseas warehouses.
Last week we reported that casual dining restaurants were rushing to revamp menus and slash prices to draw customers back in.
Meanwhile, as a Bloomberg article on Costco notes, "retailers including Wal-Mart, owner of the Sam's Club warehouse chain, are cutting prices to win business, hurting profitability."
Let's get this straight. The Producer Price Index data shows that the 12-month change in the prices for intermediate good (those goods in the earlier stages of processing) are rising at an 8.9% annual rate. Meanwhile, prices for finished goods in July actually fell by .3%.
As we noted a few weeks ago, the spread between intermediate goods and finished goods suggests an inability to pass on costs to customers.
What the CRB trendline violation tells us is that raw materials prices are poised to begin a decline after more than four years of rising prices.
What the restaurant data tells us is that some customers are balking at prices.
What the Costco profit cuts, and the Wal-Mart and Sam's Club price cuts, tell us is that retailers are seeing customers balk at prices.
What the Fed tells us is they are concerned about inflation, but holding off on further interest rate hikes... for now.
So, who are you gonna believe? The CRB Index, the Producer Price Index, casual dining restaurants, Costco, Wal-Mart and Sam's Club or the bureaucrats at the Fed following things through their rear-view mirrors?

3. We are Rich. Rich!
The median income of American households rose by an inflation-adjusted 1.1% last year, the Census Bureau said. This can mean just one thing: We are rich. Rich!
The income of the median household - the one at the point at which half of the households have more and half have less income - was $46,326 in 2005, up from $45,817 the year before, according to a Wall Street Journal data summary.
Cleary we are all now officially rich!
But wait. "There is nothing to celebrate here," Ron Haskins, a former Bush administration official now at the Brookings Institution told the Wall Street Journal. "A lot of the money goes to the top."
Thanks, Monsieur Partay Poopier.
Within the top 20%, the gains were concentrated among the richest 5%, census data showed, while the average income of households in the bottom 20% rose just 0.6%.
The top fifth of American households claimed 50.4% of all income last year, the largest slice since the Census Bureau started tracking the data in 1967, the article said.
Meanwhile, earnings for full-time workers employed year-round actually dropped last year.
The median man's earnings declined 1.8% to $41,386 and the median woman's earnings declined 1.3% to $31,855, the WSJ said, adding that the measure does not include employer-provided health and similar noncash benefits.... such as a parking place, or a bathroom key.
Although the overall economy has grown 11.7% since the recessionary year of 2001, the income of the median household is down 0.5% in that period.


Source: Wall Street Journal


4. Meanwhile, Work is Killing Us, Literally!
Workers who clocked more than 51 hours at the office each week were 29 percent more likely to have high blood pressure than those who worked 39 hours or less, a new study from California has found, according to Reuters.
To investigate whether more time on the job could drive up hypertension risk, researchers looked at a sample of 24,305 California adults who worked 11 hours or more each week, Reuters reported.

Wait, stop right there. Isn't California known for its casual, laid back atmosphere?

Yes.

Aha! That's what we thought. Go on.

The likelihood of having high blood pressure rose steadily with the number of hours worked, the researchers found, and persisted even after adjusting for factors such as socioeconomic status and body weight, the article said.

So you can imagine that for those of us who live in less "laid back" places such as, say, New York City, the very idea of even having a job is likely to result in hypertension risk.

5. Cutting Back.
I'm cutting back on my hours so there are only four things you need to know today. Why? C'mon people, develop some reading retention skills! We just reported that the more we work the higher our blood pressure. Right now my blood pressure is 170 over wrapping this thing up a little early and heading home, if you know what I mean.
< Previous
Next >
View As One Page
No positions in stocks mentioned.
The information on this website solely reflects the analysis of or opinion about the performance of securities and financial markets by the writers whose articles appear on the site. The views expressed by the writers are not necessarily the views of Minyanville Media, Inc. or members of its management. Nothing contained on the website is intended to constitute a recommendation or advice addressed to an individual investor or category of investors to purchase, sell or hold any security, or to take any action with respect to the prospective movement of the securities markets or to solicit the purchase or sale of any security. Any investment decisions must be made by the reader either individually or in consultation with his or her investment professional. Minyanville writers and staff may trade or hold positions in securities that are discussed in articles appearing on the website. Writers of articles are required to disclose whether they have a position in any stock or fund discussed in an article, but are not permitted to disclose the size or direction of the position. Nothing on this website is intended to solicit business of any kind for a writer's business or fund. Minyanville management and staff as well as contributing writers will not respond to emails or other communications requesting investment advice.

Copyright 2011 Minyanville Media, Inc. All Rights Reserved.
Get The Minyanville
Daily Recap Newsletter
Stay current on financial news,
entertainment, education and
smart market commentary.