Five Things You Need to Know: General Sense of Anxiety, Also Housing, WalMart Wakes a Sleeping Giant, Namby-Pamby Cellphone Usability, New Head Start Program Results in Better Tips
What you need to know (and what it means)!
Minyanville's daily Five Things You Need to Know to stay ahead of the pack on Wall Street:
1. General Sense of Anxiety
Although there is very little drama surrounding today's Fed actions - there will be no change in Fed interest rate policy - there is considerable edginess over just what the Fed's inaction will produce in terms of their accompanying statement on interest rate policy set for release at 2:15 p.m. EST.
Last month's Fed statement read as if it had been put through a paper shredder and reassembled by a team of forensic monkeys using ball-peen hammers and Krazy Glue
(Note: That's Krazy with a K).
How will this statement possibly be any different?
Well, it probably won't be.
While Federal Reserve Chairman Ben Bernanke likes to frequently talk a good talk on "transparency" and "improved communication," the reality is that when a central bank (and, by extension, market participants) relies so heavily on the perception of a well-oiled, central-bank managed economy, it does no one much good to let the cat out of the bag that, "hmmm, we're not quite sure what in the hell is going on."
The September 20 Fed statement noted that core inflation readings were elevated with rising energy prices likely to further sustain inflationary pressures over time while inflation pressures moderate over time due to lower energy prices and jump down, turn around, pick a bale of cotton and now we have an all-pervasive, general sense of anxiety.

2. Also, Housing
No Fed statement these days can be complete without referencing housing in some bizarre, illucid manner. The September 20 statement noted that the housing market "appears to be cooling."
Meanwhile, mortgage applications for the purchase of new homes fell 0.6% in the week-ending October 20, 16% lower than a year ago.
Refinancings actually rose slightly, 1.8%, as homeowners rushed to lock in fuel for their rising bonfire of debt and vanities. (Literally, vanities. We were browsing home Depot last weekend and noticed a veritable dearth of bathroom vanities.)
What is weird is that Adjustable Rate Mortgages (ARMs) slipped 0.9% and are down 23% year-on-year while the percent of new home loans being taken down that are ARMs is barely more than 25%, down from a peak of 40%.
Why is that weird? Because as the Existing Home Sales numbers (-1.9%) suggest, the probabilities are that the Fed will be taking down interest rates in 2007 and perhaps even into 2008.
So this means that while Mr. and Mrs. Wrongway were piling on the ARM debt into a rising interest rate environment in 2004 and 2005, they are now turning to fixed interest rate debt into what will probably be a declining interest rate environment in 2007 and 2008.

3. WalMart Wakes a Sleeping Giant... Wegmans (Dis)Inflation!
When you've been number one for so long, it's sometimes easy to forget that your status makes you a target for up-and-comers. Think Minnesota Fats and Fast Eddie Felson. Think Drew Bledsoe and Tom Brady. Think WalMart and... Wegmans?
After WalMart announced late this summer that they're cutting prices on generic prescription drugs, a number of perennial also-ran retailers followed suit.
Among those following in WalMart's footsteps with their own prescription drug price cuts were Target, Kmart and BJs.
Of course, being the 800-pound gorilla in the pricing room, WalMart was able to cut prices in this area by using their buying power to purchase generic drugs in massive quantities.
"WalMart has started price wars in many areas," Professor of Marketing at RIT, Eugene Fram told WHEC10-TV in Rochester, NY.
How are other prescriptions drug sellers staying competitive? "They have to respond and they have to compete," Fram explained. "When WalMart talks in price terms, other people can tremble because of the huge purchasing power they have."
Fram also told WHEC-TV this is having social implications because the cost of many drugs for the uninsured is plummeting.
Meanwhile, the latest retailer to step up to the WalMart pricing challenge is sleeping giant Wegmans, according to WHEC10-TV. Wegmans is responding by discounting nearly 200 generic drugs.
By the way, did we mention that Wegmans isn't the only sleeping giant WalMart is threatening to wake?
It probably went unnoticed because the stock is hitting a new 52-week high, which is the only thing that matters... ever, but WalMart yesterday noted it was not "comfortable" with same-store sales around 1% and would improve its sales by... anyone? anyone?... doing what it does best... cutting prices... into the very teeth of the Holiday season.
That's rather (dis)inflationary.
Uh oh. Wait 'til Wegmans finds out.

4. Namby-Pamby Cellphone Usability
Three quarters of Motorola RAZR users say they would not buy another Motorola (MOT) handset because they are difficult to use, according to a poll by Mobile.
In the survey of 55 Motorola customers, 78% said they wouldn't buy a Motorola handset again, with the majority citing problems with usability.
The figure was slightly higher among first-time Motorola users. As many as 85% of the 48 first-time Motorola users in the poll want to switch to another manufacturer.
Usability?
Did you say "usability"?
Look here, sonny, you new-fangled, fancy-pants modern cellphone users don't know the first thing about "usability."
Usability!? Hahaha. Why, that's a lark. What did you expect, that the cellphone would just read your mind? Transmit your every little thought and whim to whomever wherever without you having to so much as lift a finger?!
Why, I was around when the first cell phone was invented. Talk about your usability. Ha! Let me tell you a story about usability.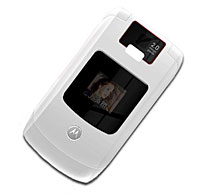 The story of the first cell phone - a modern miracle of usability!
The first "mobile" cellular telephone, checking in at just under five feet tall by nine feet wide and weighing a little more than 897 pounds, was a modern miracle of usability.
Those wealthy and privileged few, the "early adopters" of this miraculous technology, were able to enjoy telephone access anywhere, at virtually anytime, by following just a few simple procedures.
Early Mobile Cellular Telephone Usability
In order to place a mobile telephone call, "on the go," as it were, users of the first mobile cellular telephone simply needed to attach the sub-thermal-nuclear pinchon device to a portable land-based siftergram station and dial 9 for outside line access.
After the successful dialing of "9," the mobile cellular telephone call was then quickly routed to a computer bank in Palo Alto, CA.

From Palo Alto the call was then reprocessed and formatted for Type 3XT multi-linear cable form feed and hole punch capability by a MagnaFiler 14RP1999 Crimpshaft Telefeed.

Once reprocessed and successfully formatted, the mobile cellular telephone signal was then transmitted to a satellite via the Cruickshank Demi-Codpiece Modular Five-Speed Mobile Teletravel Device (14 MPG Highway).

The satellite would then beam the reprocessed mobile cellular telephone signal to a signal receptor station in Midlothian, TX where Ms. Eleanor Johnston would hand copy the message, re-typeset, format and boldface...

... the conversation for verbal processing by a group of high school students with a convertible Buick and a Mr. Microphone playset.


The high school students would then drive by the designated mobile cellular telephone call recipient's house in the convertible Buick and broadcast the message, which typically was something along the lines of "Hey good lookin', be back to pick ya up later," or "Guess what? I'm calling you on a mobile cellular telephone," through the Mr. Microphone AM radio transmitter.
The recipient of the call would then rush to a land-based telephone

and call the original sender of the mobile cellular telephone at a designated telephone booth just outside of Santa Fe, New Mexico.

While seemingly complex by today's standards, the process was actually relatively quick taking just under 7 hours from start to finish.


5. New Head Start Program Results in Better Tips
In yesterday's Five Things from the Department of Impossible to Make Up we learned that infants are taking advantage of generous corporate healthcare plans to seek psychiatric treatment and help. Good. They need it... what with all the crying and the bedwetting and their refusal to get a job and so on. Today, fresh evidence that infants are not getting the psychiatric help they so desperately need as toddlers turn to pole dancing - Yes! Pole dancing! Seriously! - to support themselves in their increasingly perverted and deranged lifestyles.
UK retail giant Tesco was recently forced to remove a pole-dancing kit from the toys and games section of its website.
"The Tesco Direct site advertises the kit with the words, "Unleash the sex kitten inside...simply extend the Peekaboo pole inside the tube, slip on the sexy tunes and away you go!", according to the UK Daily Mail.
"Soon you'll be flaunting it to the world and earning a fortune in Peekaboo Dance Dollars", the Tesco marketing geniuses added.
Tesco today agreed to remove the product from the Toy section of the site, but said it will remain on sale as a Fitness Accessory, despite the fact that the product description invites users to "unleash the sex kitten inside."
Dr. Adrian Rogers, of family campaigning group Family Focus said yesterday that the kit would "destroy children's lives."
Tesco was quick to point out that many successful people picked up their trade at an early age. For example, Tiger Woods began golfing at age six.
< Previous
Next >
View As One Page
No positions in stocks mentioned.
The information on this website solely reflects the analysis of or opinion about the performance of securities and financial markets by the writers whose articles appear on the site. The views expressed by the writers are not necessarily the views of Minyanville Media, Inc. or members of its management. Nothing contained on the website is intended to constitute a recommendation or advice addressed to an individual investor or category of investors to purchase, sell or hold any security, or to take any action with respect to the prospective movement of the securities markets or to solicit the purchase or sale of any security. Any investment decisions must be made by the reader either individually or in consultation with his or her investment professional. Minyanville writers and staff may trade or hold positions in securities that are discussed in articles appearing on the website. Writers of articles are required to disclose whether they have a position in any stock or fund discussed in an article, but are not permitted to disclose the size or direction of the position. Nothing on this website is intended to solicit business of any kind for a writer's business or fund. Minyanville management and staff as well as contributing writers will not respond to emails or other communications requesting investment advice.

Copyright 2011 Minyanville Media, Inc. All Rights Reserved.
Get The Minyanville
Daily Recap Newsletter
Stay current on financial news,
entertainment, education and
smart market commentary.