By
Scutify
Apr 27, 2017 9:09 am
This article is published in collaboration with Scutify, where you can find real-time markets and stock commentary from Robert Marcin, Cody Willard and others. Download the Scutify iOS App, the Scutify Android App or visit Scutify.com.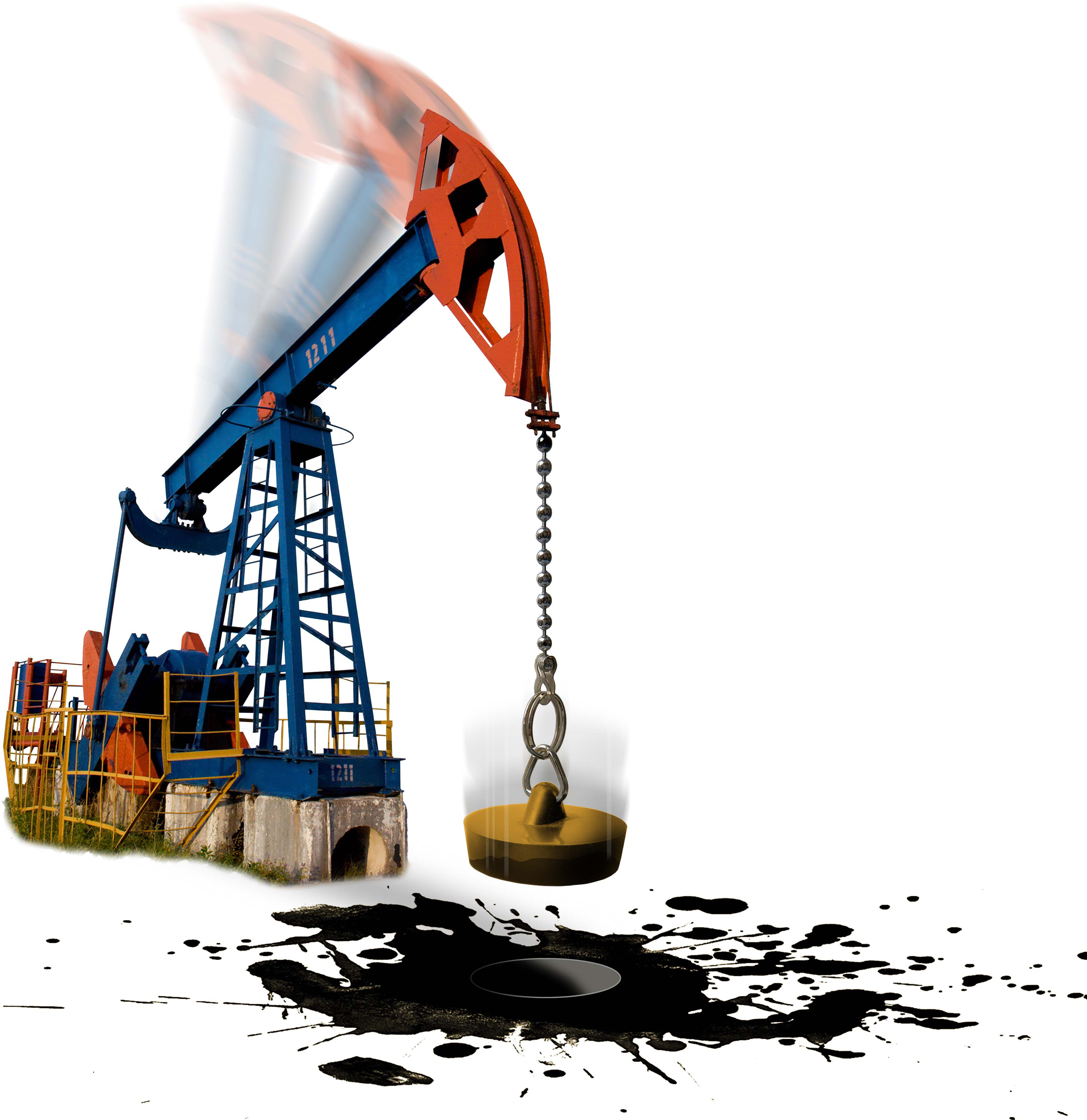 Last week the steep fall in Crude Oil prices caught our attention. A failed break out to the upside had come crashing down through support like it was a sieve. It had a real change of character. Roll forward and the damage has continued. Now Crude Oil has dropped nearly 10% from the April high. Will it continue?
The chart below shows some interesting price action going on that suggest the worst may be over, at least for now.
First the price has reached its 200 day SMA. It has moved through less level the last 3 times it touched it, but only briefly, before major rallies have occurred. Next the price has reached the rising trend support that has caught it and reversed its fall each of the last 3 times it has been there. It is also near the bottom of squeezing Bollinger Bands®. The squeeze is what could limit the downside. Momentum has also started to turn. The RSI turned up Tuesday, although the MACD continues to look to move lower.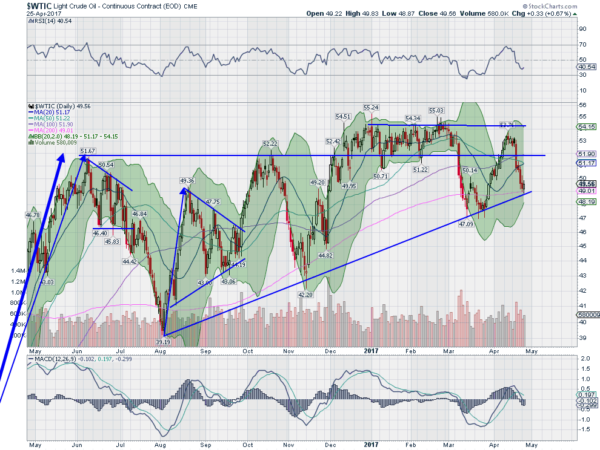 The signs are there for a bottom in Crude Oil. A reversal at these levels Would not make for an extremely bullish scenario though. With resistance overhead at 51.50 and then a lot of prior price action to work through until 54, it would have a lot of work until you can get very bulled up. On the other side of the coin, a push through these support indicators and below the March low at 48 would be a major breakdown and continuation to the low 40's would be in the cards. For now, watch the current level. It may be the bottom.
If you like what you see above sign up for deeper analysis and trading strategy by using the Get Premium button above. As always you can see details of individual charts and more on my StockTwits page.
The information in this blog post represents my own opinions and does not contain a recommendation for any particular security or investment. I or my affiliates may hold positions or other interests in securities mentioned in the Blog, please see my Disclaimer page for my full disclaimer.
blog comments powered by Disqus
---
This article was written by Greg Harmon for Dragonfly Capital on Apr 27, 2017.
---
This article published in collaboration with Scutify, the best app for traders and investors. Download the Scutify iOS App, the Scutify Android App or visit Scutify.com.
< Previous
Next >
View As One Page
Get The Minyanville
Daily Recap Newsletter
Stay current on financial news,
entertainment, education and
smart market commentary.